Paris Grand Slam Review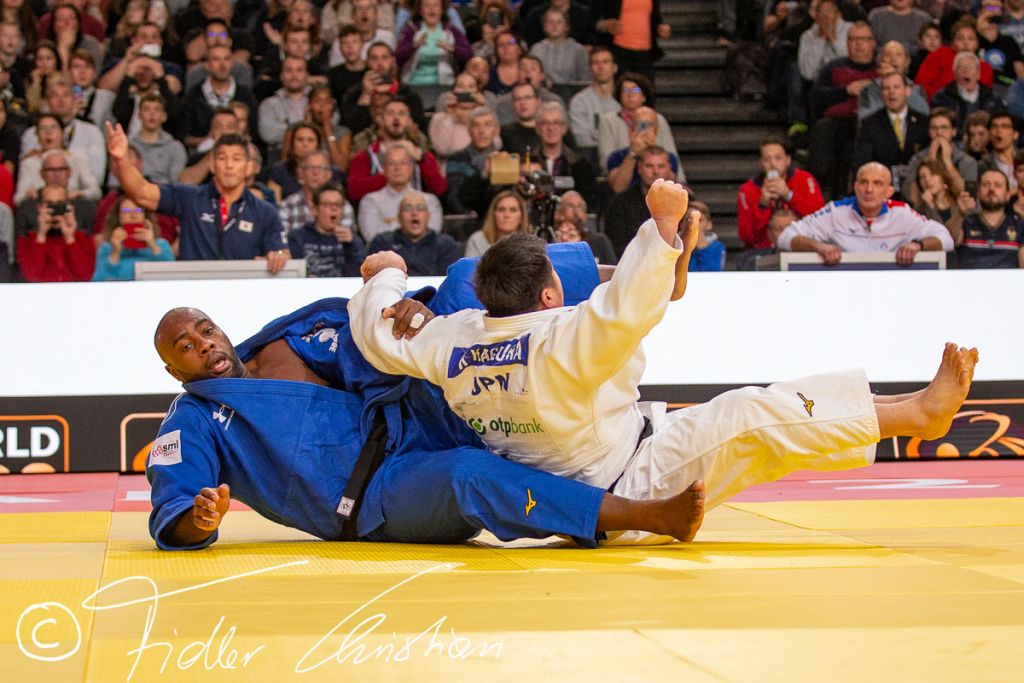 11 Feb 2020 12:50
Ivan Alcolea
Christian Fidler
The Paris Gram Slam always meets the expectations. Each year it is guaranteed fireworks. The French know how to create an amazing environment, supported by their locals and enjoying themselves in every match. Besides great ippons and unforgettable contests, the Paris Grand Slam always brings huge surprises and this year was not an exception.
At the first day there were less surprises than expected thought. The categories U48, U57, U63 and U73 delivered expected winners. Bilodid, Deguchi, Agbegnenou and Hashimoto came to Paris as clear favourites and they defended their expectations.
One of the big shocks was the loss of Ebinuma against Turkish super talent Bilal Ciloglu. The Japanesse judoka was blocked for a strong kumi kata. Another good surprise was Zantaraia's perfomance. Seeing the Ukranian on the final block is usually not a surprise but after his loss in Tel Aviv and The Masters, there were some doubts and with new kid Bogdan Iadov in his neck Zantaraia made his point catching a medal against his friend Iadov. Another unexpected medal was the bronze medal for Larissa Pimenta, defeating her teammate and 2012 Olympic champion U48kg, Sarah Menezes.
Sunday was "another day, another chances" for Spaniard Nikoloz Sherezadisvili. Three consecutive gold medals at Grand Slam events for this man. The rest of categories had big surprises: Malonga was defeated her teammate Tcheumeo and Posvite got her first gold medal in Paris. A great performance by Peter Paltchik allowed him to take the victory against Liparteliani and Korrel in the semi final U100kg.
Obviously the biggest shocker of all was in the category +100kg were the crowd saw that Big Teddy came back after seven years in Paris but had a hard time the whole day. Sipocz was a struggle, Hegyi not easy and after 154 consecutive victories and a long break, Teddy Riner was defeated by japanese Kokoro Kageura, not even the main figther for Japan in the heavyweight category but certainly an alternative for the Games. Kageura made his point in Paris is wrote history breaking Riner's streak. Paris was silent and in shock, not even a repechage, just nothing. The winner in this class was another suprise, after nine years since his last victory in Paris, Dutchman Henk Grol showed that age is just a number. In 2011 he won the category U100kg in a different time, a different judo era and with totally different rules. He adjusted to the heavyweights and the Dutch have two major candidates for the Games in Meyer and Grol. To be continued and Riner can return to the drawing table. Perhaps this loss is worth everything.