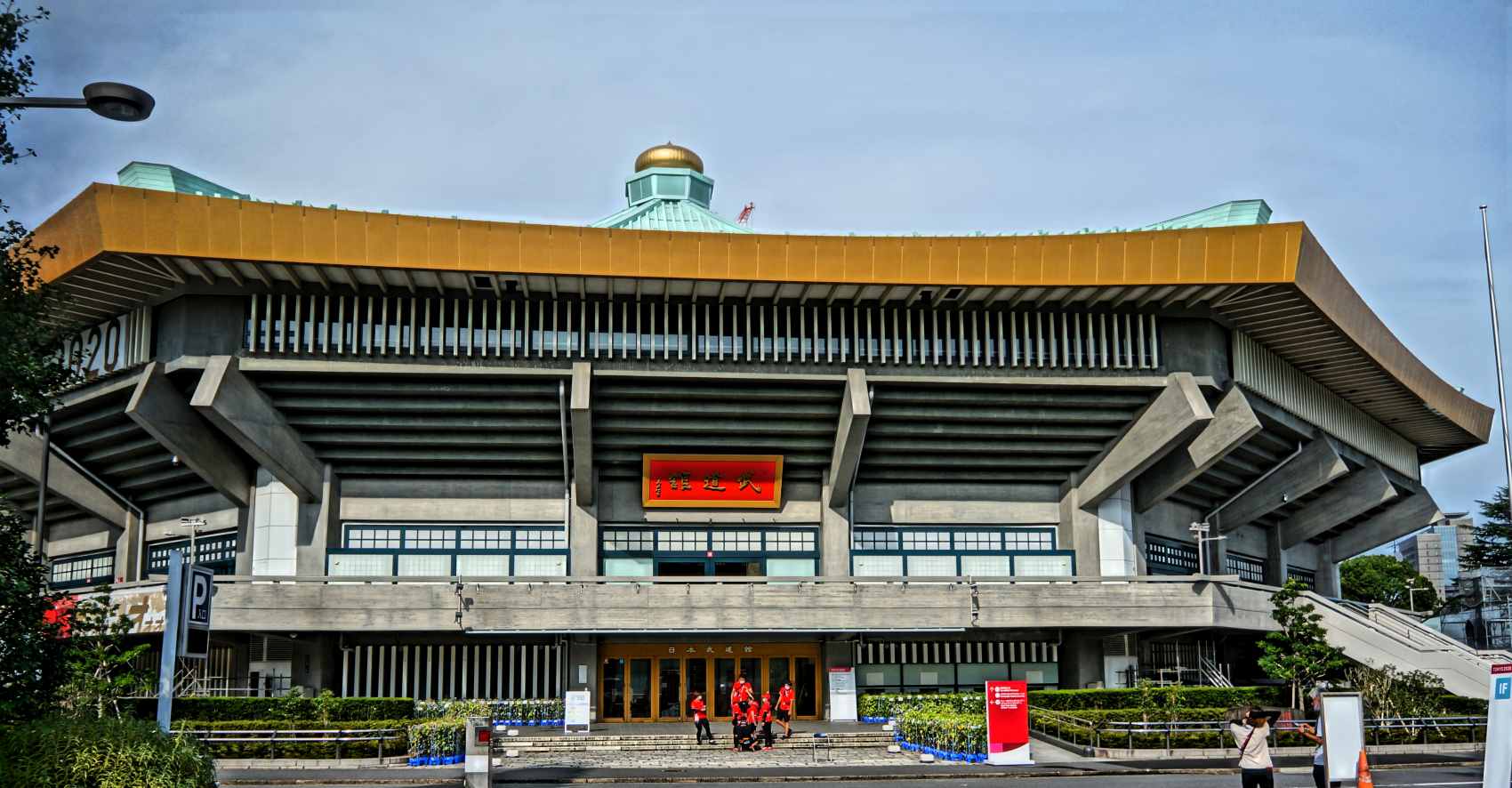 Privacy policy judoinside
JudoInside Copyright
JudoInside (hereinafter "JudoInside") is firmly committed to the privacy of its customers. JudoInside shall take all reasonable measures to have your personal information protected to ensure you feel safe and secure. This Privacy Policy covers how JudoInside uses personal information that users provide to JudoInside when they use JudoInside online platform. By using any of the services you accept the terms of our Privacy Policy.
How We Collect and Use Your Information
To start using the JudoInside's Service you may be required to register and provide some personal information.
The choices we offer, including how to access and update information. We have tried to keep it as simple as possible. We have been collecting judo data since 1990. In a time where paper was the main source, there was no internet. Our database has become one of your major sources in judo since March 2002. Since then we have been in contact with fans, judoka and federations to collect judo data. Furthermore we gave you the opportunity to contact us with any additional data to cover. Meanwhile we provide more than 100,000 judoka profiles with tons of results. Many judoka profiles include a date of birth, for the rest all information is public and as an athlete, you may be aware that your information is public.
We collect information to provide the judo community better services to all of our users. We do not store any information like the language you speak, or your favourite judo videos. We are not interested in all of that. We just store the worlds judo data.
The information that JudoInside collects about you can be classified as Personal Information and Anonymous Information. Personal Information refers to information that identifies you as a person, for example, your name, date of birth and email address. Anonymous Information refers to information that does not identify a specific individual.
We collect information in the following ways:
We have many sources varying from official federation websites, to officials sending us the results by email, fans that send us links from various websites and we will always try to verify the names and writing to prevent double profiles. This is obviously in our and your interest and represent you well in the major search engines. This is what makes the difference with many other website, this is why you choose JudoInside.com as your trusted source and brand. Furthermore you can contact us by email about any judo profile in which you see a mistake, or your own profile where you want to add additional information. We will validate whether this is correct information we cannot store all judo events in the world. Read more about our terms how to get a profile in JudoInside.com. Information you provide us by email such as your date of birth, we connect your name with your email address, which will be stored in our database, so we can reply to your request or ask you anything in the future. You can also ask us to hide your profile for search engines. Still we store your data, to be able to know what is the original data and verify if it was you who requested us to hide that particular profile. To represent you well in the search engines we also collect photos, licensed by the photographer or or rightsholders. As an athlete you take part in a competition with your athlete license and you pictures taken by photographers in the venue belong to the rightsholders, e.g. the photographer. Obviously you can contact us if you do not like a photo, as we represent you in our profiles, the results were achieved by you. Feel free to contact us, to send us your rights free photos or ask us to remove your tag to a certain picture. We also collect YouTube judo videos in which you are tagged, whether you won or lost. It is part of sport, but you can ask us to remove the tag of the video so it is not anymore shown in your own profile. Simply contact us.
Personal Information
We collect your date of birth, email address and your name. We may use your Personal Information to respond to an email or other inquiry or request, to help improve the Service, to customize your experience or to send updates or notices about the Service.
Anonymous Information
Every time you visit JudoInside.com, JudoInside collects certain technical information from your Web browser. It includes the pages that were visited and returned to, the time spent on the Websites by a visitor, the operating system, the Web browser version, the referring site and any keywords used to find seo.doelbewust.nl on search engines. This information does not contain any reference to the personal information. This information can only be accessed by JudoInside and can be used with the sole purpose of tracking visits to the Websites and improve the experience, content and layout of the Websites. Using the anonymous information, JudoInside can also identify defects in the Service and thus continually improve the quality of the Service.
Cookies
JudoInside may automatically collect some information through the use of cookies. A cookie is a small data file that is stored on a user's computer to enable the Service to recognize a user that previously used the Service. Cookies are also the cornerstone for any Web analytics solution that tracks interaction between a browser and a website. JudoInside uses information collected from cookies to track the pages of the Websites that our users view, the browsers they use and other information about user activity when visiting the Websites. Most browsers are set to accept cookies by default, but you can reset your browser to refuse all cookies or to indicate when a cookie is being sent. However, some features and services on our website may not function properly if cookies are disabled in your browser.
Google
We cannot monitor what google or other search engines store. However we use Google Analytics and Google monitors information about the services that you use and how you use them, like which profile you visit, which result you click and from which country you are. This information will also help us to give you the fitting advertisements on our website. We need those advertisement to keep working on this project for 20 years. All the work is unpaid, but we hope to cover the costs with the advertisements. For this we need google to store your behavior on our website. This information includes: Device information Google collect device-specific information (such as your hardware model, operating system version, unique device identifiers, and mobile network information including phone number). Google may associate your device identifiers or phone number with your Google Account. Log information Internet protocol address, device event information, such as crashes, system activity, hardware settings, browser type, browser language, the date and time of your request and referral URL. cookies that may uniquely identify your browser or your Google Account. Any visitor can browse JudoInside.com with cookies turned off, but if you want to play our JudoInside.com Game and you wish to log in to your Game account, your Web browser must accept cookies. A cookie/session variable is assigned to you when you log in, and is placed on your computer for programming purposes only. It ensures that you have properly logged in and that your personal information is only accessible to you. The Web browser's settings can be customized to refuse cookies and to remove them from your computer.
How We Share Your Information
Privacy of our users is very important for JudoInside. We shall not disclose, sell or rent your Personal Information to any third party for marketing purposes. We shall share your Personal Information with the third parties only if you instruct us to and only if such information is required to provide you with specific services. JudoInside may disclose Personal Information to conform to legal requirements or to respond to a subpoena, search warrant or other legal process received by JudoInside, whether or not a response is required by applicable law. JudoInside reserves the right to transfer Personal Information to a successor in interest that acquires rights to that information as a result of the sale of JudoInside or substantially all of its assets to that successor in interest. For instance a date of birth is a journalistic fact that helps to offer you records over general events who was the youngest and oldest athlete, which is relevant to promote our sport and generate news for many media in the world. This is what improves the coverage of our sport judo. If you wish to have your date of birth removed please contact us here and we will manage right away.
How We Protect Your Information
JudoInside shall use all and every commercially reasonable physical, managerial and technical safeguard to preserve the integrity and security of your Personal Information. We cannot warrant the security of any information you provide in the Service and you do so at your own risk. Once we received any information from you, JudoInside shall make all and every commercially reasonable effort to ensure the security of our systems. Please note that this is not a guarantee that unauthorized entry or use, hardware or software failure and other factors that may at any time compromise the security of user information, will not happen.

JudoInside administrative and content emails
JudoInside is committed to keeping your email address confidential. We shall never sell, rent or lease our user email lists or otherwise disclose the user email addresses to any third party. We shall use our users' email addresses exclusively to communicate JudoInside information to them. We respect your attention and time so we shall limit the frequency of our mailings to a reasonable amount. JudoInside shall automatically email administrative messages such as "Thank you" messages or welcome messages introducing users to the JudoInside services, responses to password recovery, password and email change requests and similar explanatory messages that are necessary for user guidance. Users cannot opt-out from these emails. 99% of email traffic is not commercial, as we require content from you and or want to thank you for your content contribution.
Changes in Our Privacy Policy
Your use of the Services, including any dispute concerning privacy, is subject to this Privacy Policy. JudoInside reserves the right to modify this Privacy Policy from time to time and such modifications shall be effective upon posting them on www.judoinside.com. You agree to be bound by any changes to this Privacy Policy when you use the Services after any such modification is posted. It is, therefore, important that you review this Privacy Policy regularly to ensure you are updated of any changes.
Contacting JudoInside
Please give us your consent to continue JudoInside.com the way we are doing this since 2002. If you pro actively send us an email you approve we store your email address and provided data, so we can reply and react, also in the future on judo related topics. If you have any questions or comments about our Privacy Policy please Contact us.